Bonita Springs, Fla. – Critical trends, information and relationships fueled a highly productive 2020 National Association of Chain Drug Stores (NACDS) Regional Chain Conference, held February 2-4.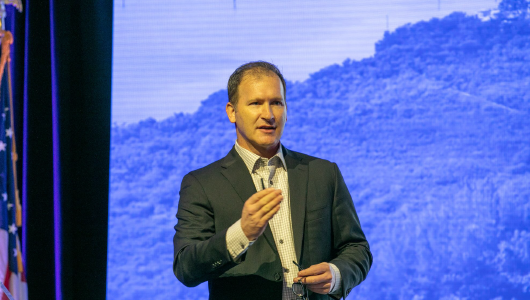 Mike Wysong, 2020 NACDS Regional Chain Conference chairman and chief executive officer, CARE Pharmacies, opened the event by commending attendees for being active "seekers" of the ideas, products and business models that create opportunities.
"You wouldn't be here if you weren't open to new ways of navigating the dynamic terrain," Wysong said.
Wysong acknowledged the vital role of NACDS chain and supplier partners and the Conference's expert presenters in creating the view of the landscape and terrain that is being navigated.
"Getting from Point A to Point B is never a straight line," he declared.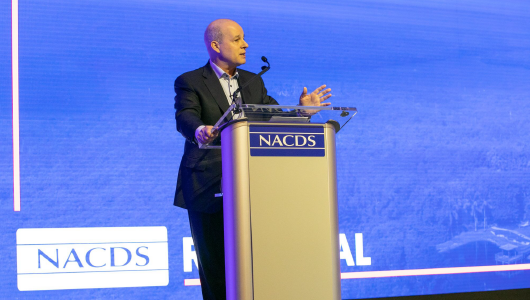 Chris Lane, NACDS Chairman of the Board and executive vice president, Wakefern Food Corp./ShopRite, said "Today, like you, I am devastated to see how certain policies are affecting pharmacists like the ones who inspired me, and the pharmacies that communities have come to depend on. But I also know we all are determined to do something about it."
Lane described a challenging political and policymaking environment that serves as a barrier to the advancement and sustainability of pharmacy patient care.
"Together – as NACDS – we are a growth-oriented trade association. We have proven that we not only survive, but thrive, amid complexity. We are very, very good at that. Beyond that, today, what we are encountering is chaos. I see an NACDS that recognizes this, and is determined to identify the chaos, attack it, and do everything in our power to overcome it."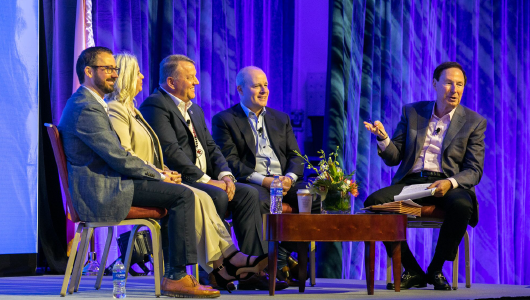 NACDS President & CEO Steven C. Anderson, IOM, CAE, pictured at right, recognized Lane's leadership as NACDS chairman, and the leadership of the NACDS Board of Directors, in meeting with Trump Administration officials and Congressional leaders to press the case for pro-patient and pro-pharmacy policy.
Noting the importance of NACDS member engagement in advocacy, Anderson moderated a panel discussion including – from left to right – Justin Heiser, PharmD, executive vice president, pharmacy, Thrifty White Pharmacy; Rebecca Bubel, RPh, president, Kinney Drugs, Inc.; Craig Norman, senior vice president of pharmacy, H-E-B; and Chris Lane. The panel discussed the issues on which NACDS is waging proactive advocacy campaigns: direct and indirect remuneration (DIR) fee relief; pharmacy reimbursement; pharmacist scope of practice; and opioid abuse prevention.
Anderson emphasized the role of all NACDS chain members in advancing these campaigns, saying: "On these critical issues, we urge NACDS chain members to continue this conversation and this advocacy by coming to Washington, D.C. for the 2020 NACDS RxIMPACT Day on Capitol Hill, which will be held March 10 and 11. When you host members of Congress for Congressional pharmacy tours, when you travel to Washington, D.C. to make your case, or when you engage in other forms of grassroots advocacy, you put the human face on the amazing work that pharmacies do every day for patients throughout our nation."
More information about the vibrant Conference program – with compelling speakers on topics relevant to the entire store – is available on the event's website.
Photos are available to the media.