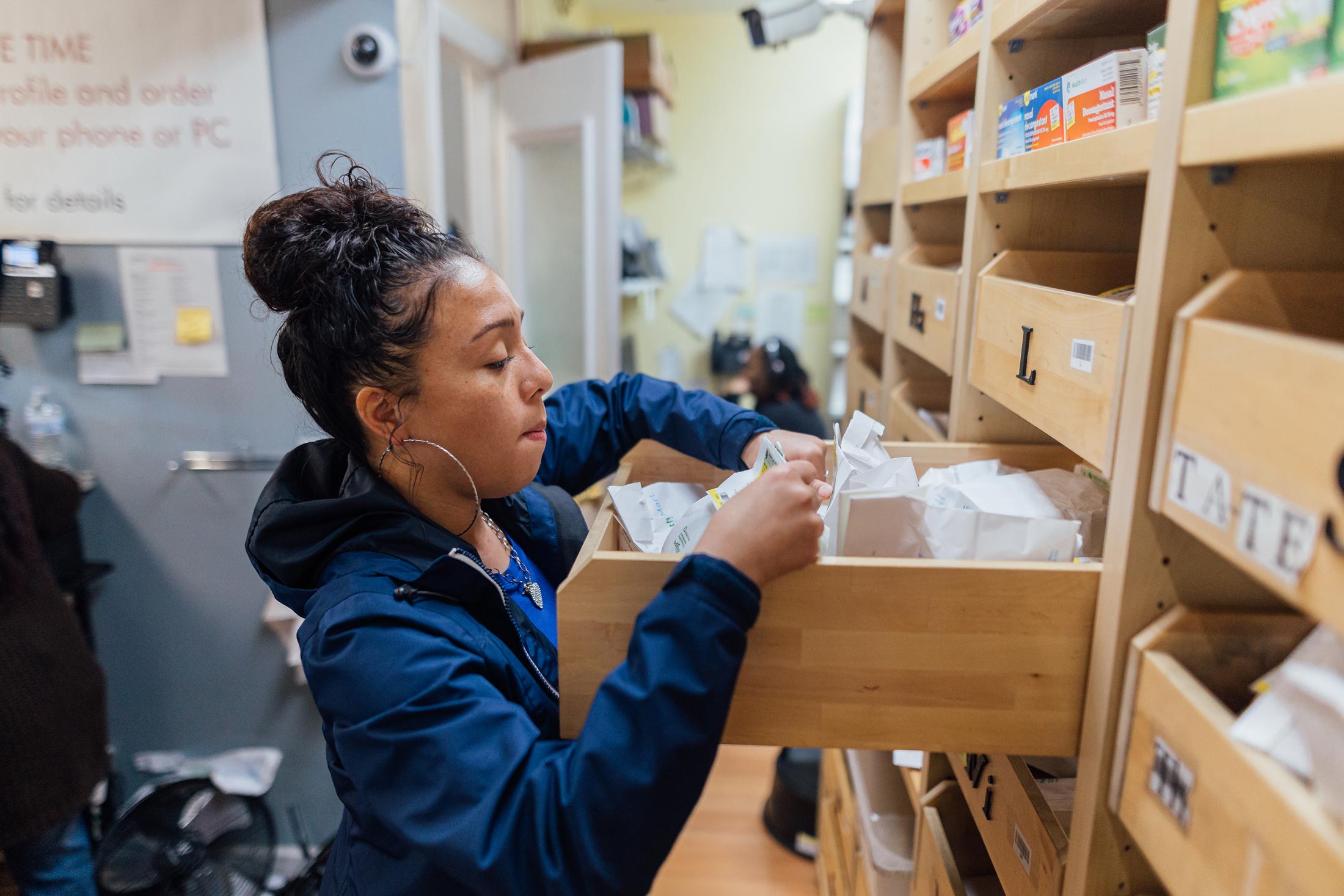 Our mission is a promise to our members to represent their interests, support their growth and enable them to provide superior patient satisfaction. A member-owned and operated cooperative of independent community and retail specialty pharmacies, CARE offers a full range of programs and services designed to meet the dynamic needs of the independent owner-operator. Our mission underlies everything we do to create unparalleled value for our members.
The secret to CARE's success lies within its unique operating model, which enables CARE members to take full advantage of the logistical and operational efficiencies of a chain while maintaining their uniqueness as an independent owner operator. CARE Pharmacies has built a strong foundation with over 130 locations in 23 states, including Washington DC. CARE Pharmacies has been one of the fastest growing drug chains in the United States and Canada over the last 10 years. CARE has been named a 'Hot 100" retailer 8 out of the last 9 years, as well as Regional Drug Chain of the year in 2021 by Chain Drug Review. CARE is in the process of expanding into new regions by attracting some of the most successful owner operators in community pharmacy. For more than 60 years, the CARE brand has become synonymous with quality, respect and superior service.
The company was founded in 1960 when a group of like-minded community pharmacists decided to work collaboratively to leverage their collective size and clinical expertise. The group called themselves Circle Drug and it would take nearly four decades for the CARE Pharmacies that we know today to emerge.
Grubb's CARE Pharmacy
Chairman of the Board
Altscript Specialty Pharmacy and Owl Specialty Pharmacy
Vice Chairman of the Board
Associate Professor and Interim Chair
Clinical & Administrative Sciences Dept
Notre Dame of Maryland University
School of Pharmacy
Treasurer
Giannotto's Pharmacy
Board Member
VP Pharmacy Network Development, ATEB
Board Member
Senior Vice President VRx
Board Member
Elements Pharmacy
Secretary of the Board of Directors
Founder of Bowie & Jensen, LLC
Board Member
Chief Operating Officer - Local Health
Board Member
Professional Pharmacy
Board Member
Founder of SC&H Capital
Board Member
Chief Executive Officer
Office: 443-763-3987
Cell: 571-282-7828
Fax:  866-682-7861
Accounts Receivable Specialist
Compliance Coordinator
Office: 410-412-3946
Cell: 301-351-1377
Fax:  866-893-5099
Email Me
Vice President of Operations
Office: 443-763-4148
Cell: 410-218-1823
Fax:  866.692.9147
Third Party Administrator
AR Manager
Office: 443-763-5815
Cell: 443-942-4639
Fax:  866-658-7870
Email Me
"Just wanted to thank CARE Pharmacies.  We were audited today by Express Scripts.  The audit assistance provided by CARE saved us money.  It made me feel more at ease and confident than in years past when I received the dreaded audit letter.  Everyone in the industry I tell about this service is surprised to hear it is offered by my group.  As each month passes, I find more reasons why I am happy with my decision to join CARE Pharmacies."
George Garmer
Halethorpe Pharmacy
"I just wanted to say thank you for sending the U&C reports.  The average increase in reimbursement has been about $1 per claim.  I hate to think about how many dollars have been lost in the past."
Dr. Mike Kim
Grubbs Pharmacy
"The reason we joined CARE was the competitive pricing and their commitment to the success of their member stores.  They have provided us with the tools and strategies necessary to be successful, and we feel the future of CARE is very bright."
Pharmacist