Village Green CARE Apothecary
M-F 8:30am-6:00pm, Saturday 8:30am-5:00pm, Closed Sunday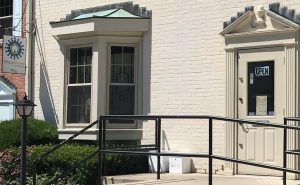 At Village Green Apothecary, we passionately believe that each person deserves their own personalized plan for protecting and improving their own special health conditions and needs.
Our store is different. We're nothing like the mass-market pharmacies that ask you to "take a number." We have a solid, nationwide reputation for knowledge, integrity and expertise, and we've helped thousands of people over the years as they face challenging health issues or strive to pursue a healthy lifestyle.
Our staff of 50 includes a team of pharmacists, nutritionists, naturopathic doctors, and a clinical herbalist. Wewant to help you solve your specific health problems, find the right nutritional formulations, learn about diet and exercise options, and fill your prescription and compounding needs.
In addition to our extensive knowledge, we provide an unusually broad array of traditional and alternative wellness resources:
Our pharmacists are knowledgeable about nutritional depletions that some drugs cause in the body, as well as interactions you need to know about between drugs and nutrients or herbs – information that most pharmacists cannot provide.
Our compounding pharmacy can provide individualized combinations of drugs and nutrients, tailored to your needs, in the form that's best for you.
Our nutritional consultants can provide wellness consultations including diet and supplement plans based on specialized, cutting-edge testing such as nutrient analysis, adrenal and hormone tests, neurotransmitter tests, food sensitivity panels, and more.
Our store carries dozens of top supplement brands, many of which are normally available only through healthcare practitioners. We have over 10,000 healthy living products, including nutritional supplements, herbs, homeopathic remedies, personal care items and books.
Our "brick and mortar" location in Bethesda, MD, is convenient to the DC Metro area, including Rockville, Kensington, Silver Spring,Takoma Park,Potomac, Chevy Chase, Washington DC and Northern Virginia. Our website serves customers nationwide.
Our History
In 1965, two dedicated pharmacists named Mickey Weinstein and Irv Rosenberg opened a store called The Apothecary in Bethesda, MD. Their many years of experience in nutritional pharmacology had inspired them to establish a special place where people could benefit from the best of both traditional and alternative health care.The Apothecary was one of avery few pharmacies in the Washington area that offered an alternative approach to healing, focusing on improving health through diet and lifestyle changes, and nutritional supplements, rather than through conventional medicine alone.
Mickey and Irv called themselves "nutritional pharmacists" and The Apothecary was known as a place where customers came in search of supplements, homeopathic remedies, herbs and information on health and nutrition. Mickey and Irv were generous with their time and knowledge and were known for offering free nutritional counseling to their customers. The Apothecary also filled traditional pharmacy prescriptions, as well as less conventional scripts for specialized compounded formulas that did not contain the added colorings, fillers, binders and sweeteners often found in products made by drug companies. This service was not very common or readily available through other pharmacies at the time.
Mickey and Irv had not planned to move into the field of holistic health when they first opened their pharmacy. They found, though, that their customers were complaining about the side effects of prescription medicine and sometimes needed to take additional drugs to counteractthe side effects. Mickey and Irv thought there must be a better way, and their research led them to the field of holistic health practices, where diet and exercise, along with nutritional supplements, were used to help people regain and maintain their health. They still believed that drugs were beneficial for some health issues, and worked for the best balance between standard medical treatment and holistic alternatives.
And Now…
In 2002, Mickey and Irv chose to retire from the integrative pharmacy they had founded and the store came under new ownership. The name was changed to Village Green Apothecary, honoring the original name and incorporating the concept of a "village green," where people gather, coming together as a community. In our case, we are looking to bring together everyone who is interested in living a healthier life.
Village Green Apothecary's goal is to help change the healthcare system from one based on treatment of disease, to one that works actively to promote good health, and prevent disease. We hope you'll join us.