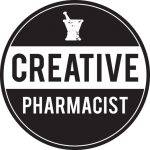 Contact: Jay Williams
[email protected]
614.824.9750
EVANS, GA – June 9, 2015 – Creative Pharmacist, the industry leader in helping community pharmacies expand the clinical services they provide to their chronically ill patients, today announced a partnership with CARE Pharmacies, a member-owned cooperative of independent pharmacies.
"Creative Pharmacist is a leader in helping organizations like CARE, to find better ways to serve our patients," stated Michael Wysong, CARE Pharmacies Chief Executive Officer. "Their support and expertise in clinical pharmacy protocol, coupled with their focus on better patient outcomes, made them a natural fit for us."
The newly formed partnership gives CARE Pharmacies the opportunity to utilize the Creative Pharmacist service offering to attract and retain chronically ill patients in the communities they serve. It allows the pharmacy to provide a premium level of patient care without overwhelming the pharmacy staff with additional responsibilities or burdening the pharmacy's budget with an unreturned investment.
"We are extremely excited," shared Karen Kuczynski, Director of Marketing and Business Development at CARE Pharmacies. "Our partnership with Creative Pharmacist aligns perfectly with CARE's vision to become the premier pharmacy of choice for patients, prescribers, and payors, and to empower pharmacists to think beyond the bench."
"Creative Pharmacist is pleased to partner with CARE Pharmacies and expand the support services they are providing to their members," said David Pope, PharmD, CDE, Chief of Innovation at Creative Pharmacist. "We are looking forward to equipping CARE Pharmacies with the right tools and resources to support them in their goal to be the recognized leaders in providing clinical care services in their local communities."
About Creative Pharmacist
Co-founded by a community pharmacist and a technology expert in 2008, Creative Pharmacist is the U.S. market leader in helping pharmacists launch clinical services within their community. They support hundreds of community pharmacists in engaging patients with diabetes, COPD, heart disease, and high blood pressure. Their mission is to transform the community pharmacy marketplace by inspiring and empowering pharmacists to engage clinical pharmacy practice to improve both the health of their business and the health of their patients. For more information, please visit: www.creativepharmacist.com.
About CARE Pharmacies
CARE Pharmacies is a member owned and operated Cooperative of independent community and specialty pharmacies. CARE offers a full range of programs and services designed to meet the dynamic needs of the independent pharmacy owner operator. CARE's mission is a promise to its members to represent their interests, support their growth, and enable them to provide superior patient satisfaction and outcomes. CARE does this to enhance the success of its member pharmacies, as well as, to ensure the future of community pharmacy. For more information, please contact CARE by emailing [email protected], calling 866.CARE.RXS, or to locate a CARE Pharmacy near you, please visit www.carepharmacies.com.