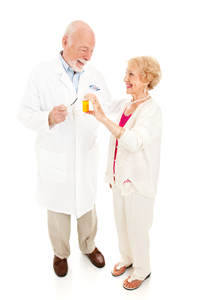 CARE Pharmacies Cooperative Inc.'s mission is a promise to our members to represent their interests, support their growth and enable them to provide superior patient satisfaction. A member-owned and operated cooperative of independent community and specialty pharmacies, CARE offers a full range of programs and services designed to meet the dynamic needs of the independent owner-operator. Our mission underlies everything we do to create unparalleled value for our members.
CARE Pharmacies has built a strong foundation with over 75 locations in 14 states, including Washington DC. CARE Pharmacies has been the fastest growing Top 50 regional drug chain in the United States and Canada for the past three years. We rank 31st on Drug Store News 2014 Top 50 Power Players in RX (up from 32nd in 2014, 33rd in 2012 and 39th from the 2011). CARE Pharmacies was also named the 6th fastest growing retail business in the country in 2012 and the 40th Hot 100 Retail Business in the country in 2015, as noted by the National Retail Federation. CARE is now expanding into new regions by attracting some of the most successful owner operators in community pharmacy. For more than 50 years, the CARE brand has become synonymous with quality, respect and superior service.
The secret to CARE's success lies in our regional drug chain structure that enables CARE members to take full advantage of the logistical and operational efficiencies of a chain while maintaining their uniqueness as an independent pharmacy. CARE Pharmacies offers a suite of services and contracts targeted at making your pharmacy more competitive while simplifying operations so that you, the pharmacist, can focus on your individual patients. CARE's suite of services includes CARE|Connect, CARE's internal specialty hub that allows specialty Rxs to be filled in CARE locations, Transitions of CARE, a templated facility readmission reduction program, and CARE's generic warehouse with contracts supported by CARE's membership in the Buyers Consortium. Our unique services and arrangements are tailored around your business to help assist you in better meeting the needs of the customers that you serve. For this reason, if you want to continue to differentiate yourself from your competitors, it is essential that you do it with CARE Pharmacies Cooperative.
After all, CARE isn't just our name…it's what we do. Join the CAREvolution today.
Call or submit an online request for information today and find out why CARE is one of the fastest growing drug chains in the country.

1-866-CARE-RXS.